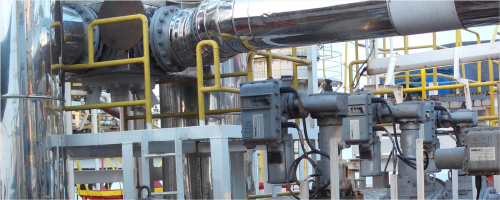 Audits
Fluids'Xperts performs audits of the installation to establish a metrological assessment of the liquid or gas volume metering systems.
The audit allows to determine the uncertainties of measures, to check the conformity of the installations with the international regulations and recommendations. It makes it possible to identify and specify the areas of improvement.
Fluids'experts perform audits and optimize metering systems

.
Items examined,

through

an audit for a liquid metering.
Definition of the field of operation
PID analysis and field compliance
Supply conditions (Isometrics, pumps, pressure …)
Characteristic of fluids (viscosity, density) and impact on the performance of flowmeters
Protection against solids
Protection against gas
Definition of the transfer pointSuitability and metrological performance of volume or mass flow meters
Suitability and metrological performance of pressure transmitters, temperature, density, BSW, etc.
Sealing of isolation valves and management of by-passes
Status of electrical connections (instrument cases, junction boxes, gland, cables, shielding, routing)
Dual pulse trains for the protection of signal transmissions
Status of the wiring in the control room (plans, tag, shielding, etc.)
Configuration analysis and testing of flow computer
Batch simulation and verification of corrected volume calculations
Verification of local counting ticket and / or SNCC
Status of Calibrations and Checks
Status of documentation
An audit report is provided which presents any discrepancies, simulation results and possible remedial actions. Progress areas that can be set up are listed (metrological logbook, instrument verification procedures, computer checks procedure, control charts, uncertainty calculations).